About us
DeveloPRO is a web-based platform providing comprehensive solutions for developers who want to present their real estate to a potential buyer in a professional way.
Our product
The app allows you to fully capitalize on digital marketing and significantly decrease your marketing costs. Our solution is available in several variants, tailor-cut to your needs.



Effectiveness • Partnership • Comprehensiveness
Our team
it's nice to meet you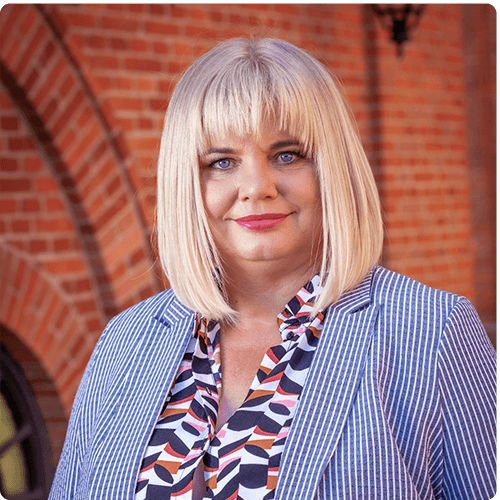 Ewa Świderska
Ewa is a marketing practitioner who always looks for new ways to be more effective. Over 20 years of experience in domestic and international companies makes her a valued expert in Social Media and Internet Marketing, who specializes in real estate. She is a respected trainer who gladly shares her knowledge and experience. Ewa creates and conducts trainings, develops and implements marketing strategies for real estate. She is the co-creator of the DeveloPRO and DeveloCRM systems for the real estate business. In her everyday work she likes to use the latest technologies and tools, constantly looking and creating innovative solutions who increase the effectiveness of her clients. Privately she is a board games and hiking aficionado. Her passions are new technologies, coaching and psychology of sales.
Krzysztof Krawczuk
A strategist, trainer and consultant with almost 15 years of experience in Inbound Marketing, in polish and international enterprises. Expert responsible for implementing the Inbound Marketing strategy for real estate based on MIX Marketing and AIDAL hierarchy of effects. He has a vast knowledge of business processes, effective development and computer system security. Since almost a decade he's been specializing in creating marketing strategies and effective sales tools for the real estate business. He has all the available certificates of the Google Partners. Co-creator of the DeveloPRO and DeveloCRM systems.
As a practitioner with many years of experience he successfully implemented solutions which improved sales and marketing effectiveness for dozens of developers. He participated in many marketing, Mix Mental Arts, psychology of sales and personal development trainings. He is a man of action, for whom positive thinking is the driving force. He believes nothing is impossible, you just need to figure it out and implement it one step at a time.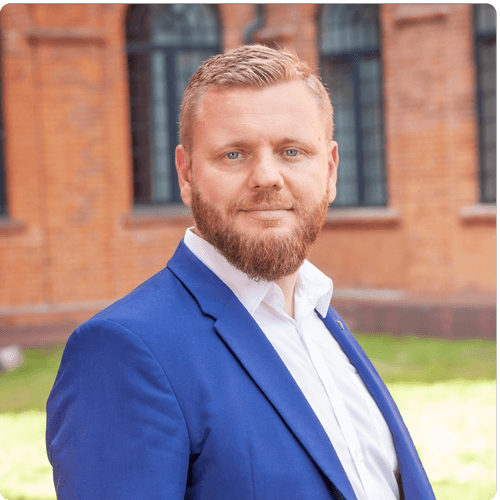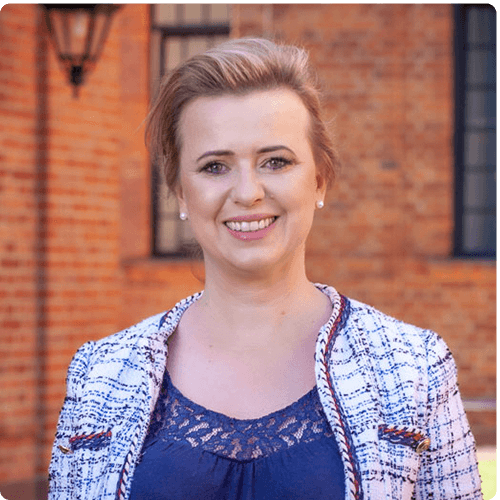 Katarzyna Lisiecka - Fojtuch
Real estate sales specialist with 15 years of experience. She closed deals for few hundred apartments, both on primary and secondary market; from refurbished historical tenements, through houses to multi-stage projects.
She supports developers with her knowledge and operationally on each step of the commercialization process. Katarzyna starts with preparing the investment for sales, i.e. developing sales strategies, managing sales offices (direct contact with clients, negotiating prices, final agreements), arranging developers contracts (signing notary acts by proxy), organizing trade fairs, helping individual clients with mortgage applications, ending with handing over apartments, preparing acceptance reports and establishing housing associations. She finishes her work on the first general assembly of the housing association.
Privately she is a foodie, Mediterranean traveler and hygge enthusiast.
Edyta Nowicka
Trusted advisor to many polish and foreign investors, who has worked in real estate business for 15 years. She specializes in development land brokerage, historical tenements and commercial facilities. Her vast know-how and experience she provides investors with support on several phases of the purchase process and evaluation of business potential of proposed real estate. Fascinated by the real estate business her passion for work Edyta derives from spectacular transformations she witnesses: from an uninspiring plot of land to cutting-edge estate, from scruffy tenement to architectural pearl of reconstruction. She is fluent in English and is very experienced in working with foreign clients. Privately a devoted wife and mother, a feisty activist and a very talented photographer.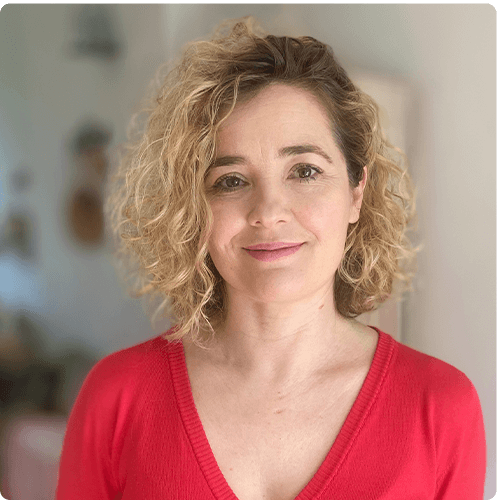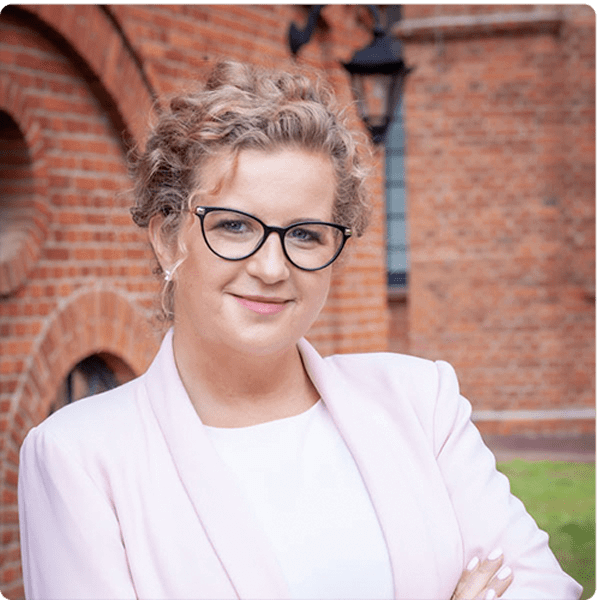 Izabela Adamczyk
In real estate business for the last decade. She coordinated and managed sales of several top-tier real investments in Łódź working for prestigious polish and international developers. She has closed deals for few hundred apartments in revitalized lofts and state-of-the-art apartment buildings in downtown Łódź. She specializes in primary market. She has acted as proxy in notary acts signing, actively negotiated contracts conditions and managed reporting sales offices in several polish cities.
She is a graduate of Łódź University Law and Administration department, in her work making use of her deep knowledge of administrative law. She has deepened her knowledge of real estate at post-graduate managerial studies – Development and Investment Projects.
Privately she's a passionate traveler and Spanish cinema lover.
Sylwia Kłyszejko
Real estate sales specialist in primary market. Sylwia provides clients with comprehensive sales office service: presenting premises, negotiating contract terms, prepares documentation to notary act, coordinates owner modifications, brokers mortgages and handing over apartments. She also specializes in managing developers' websites including taking photos. She cooperates with media outlets during campaigns, organizes trade fairs and Open House days.
Privately a sports lover who swims, bikes and jogs. She is fascinated by hiking trips and motorcycles.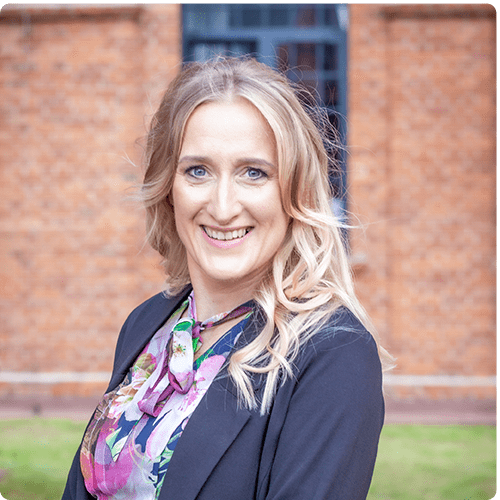 We know, that:
with good strategy it's possible to find a plot of land with incredible commercial potential
well-chosen and properly briefed architectural studio will effectively visualize an idea which will steal consumers' hearts
expert support in processing documentation and permits can significantly speed up the whole investment
effective marketing tools easily reach prospective buyers
choosing the right general contractor and diligent supervision guarantee swift implementation and healthy profits
smart sales increases consumer satisfaction and is an excellent source of information for future projects.
More about us
why can you trust us Comprehensive

solution for real estate developers Almost 10 years

of specialization in the field Over 300

implemented projects Over 15 000

premises sold
References
what our clients say about us

We would like to recommend 4DLight/DeveloPRO as the services they provide are top quality and reliable. Everyone we've cooperated with so far prove to be professional and competent, and fulfill their tasks on time and reliably.

4DLight/DeveloPRO created an innovative marketing tool, which was to improve sales on the internet and in direct channel. During implementation they proved to be dependable, diligent and well-organized.

The Team shared with us their knowledge and experience. All services provided were the highest quality. Results met our expectations and fulfilled our goals. All the above allow us to recommend 4DLight/DeveloPRO as a reliable business partner.

I gladly recommend 4DLight/DeveloPRO as a reliable, trustworthy and prepared to implement complex tasks. Their experienced team, technical potential and good organizational skills are a big advantage and guarantee high level of services.

We would like to recommend the services of 4DLight/DeveloPRO, which are high quality and reliable. We would like to stress great engagement and professionalism of the employees, who are competent and able to accomplish every task they were given.

Real Development Group Sp. Z o.o. Sp. K cooperated with 4DLight with regards to the webmaster services and we are happy to inform that our cooperation was flawless. The company provided professional client service and was reliable. 4DLight is a trusted provider of internet services.

Warszawska Spółdzielnia Mieszkaniowa (the Warsaw Co-op) is happy to recommend 4DLight/DeveloPRO. If when choosing a supplier your main concern is quality, then they are your choice. The company diligently assess their client's needs and tailors they offer accordingly.
Got questions? We have the answers!
Write us using the contact form and a proper specialist with get in touch with you within a business day.