Inbound Marketing
Social Media Marketing
Real estate sales
trainings for Developers
Come and learn the secrets of effective ad campaign. Start using it and sell real estate on each stage of the development.
The nearest training will take place in November/December 2020 in Łódź. We will provide the details in October.
get our offer
Training
for Developers
How to use effective marketing tools for real estate sales?
Professional comprehensive training in inbound and social media marketing, conducted by marketing practitioners specializing in real estate business. We monitor trends and innovations constantly so that the knowledge you get is cutting edge. We've executed over 300 projects for real estate clients. Thanks to our experience you will receive solutions ready to implement on the day of the training!
What will you get?
and why it's worth it Individual consultations
We will tell you which solutions are best for your business. We will help you plan an effective campaign and will answer all your questions. Certificate of completion
After participating in our 2-day training you will receive a certificate, which will be a proof of the knowledge and skills you acquired. Presentation
We will provide you with all the materials you'll see during the training so that you can revisit particular parts anytime you need it.

For whom
training beneficiaries
Our training is perfect for:
Real estate company owners
Marketing managers in real estate businesses
Marketing directors in real estate businesses
Sales department employees
All companies and persons dealing with real estate marketing
What will you learn?
By participating in our training you will find out how:
Create image of residential development on the internet
Which tools to use in real estate sales on the internet
How to tie marketing budget with sales
How to establish communication goals for apartments/commercial areas/houses
How to create ads, which sell real estate
What is an artwork generator
Content marketing for real estate – creating content, which generates sales and visibility
Learn new trends in real estate: VOD, Video Marketing, VR, Mobile
How internet advertising works – basic terms
You will learn about types of search engines and their advertising potential
You will learn what is the Search Network, Google ad network, Google partners network
You will learn which channels can be utilized for internet advertising
Which tools to use to create layouts and ads for internet real estate sales
What are the trends in social media and how they influence real estate business
How to increase engagement of fans in real estate sales
How to act in social media – on groups, activities and personal profiles
How search engine algorithms work and their influence on designing websites and effective ads for real estate
What are the key performance indicators in e-marketing for real estate
How to manage social media profiles on Facebook/Instragram/LinkedIn/YT
How to communicate on Facebook/Instagram/LinkedIn/YT in real estate business
Which tools to use for Social Media layouts, videos, stories
Which tools to use for internet monitoring for a developer
Why it's worth it
We are practitioners – we give you the knowledge we acquired in everyday work in real estate marketing
Since 2011 on polish market
Over 300 projects executed for real estate businesses
12 720 apartments sold with our cooperation, with our products and thanks to our trainings
We are the co-creators of DeveloPRO real estate marketing platform, which consists of RODO-compliant CRM, CMS for sales and marketing management and Virtual Reality
What sets us apart?
Knowledge and experience acquired since 2011 with developers from all over Poland
The training will be conducted by 2 specialists of Inbound marketing and Social Media marketing
We are practitioners and currently manage comprehensive marketing projects for tens of businesses in Poland
We are a certified Google partner
We created tools, which are successfully used in real estate businesses for sales of apartments, houses and commercial spaces
We give you only practical solutions which work!
We constantly monitor trends and innovations to give you only up-to-date information
You will receive ready-to-implement scenarios which you can implement right after the training
We are always available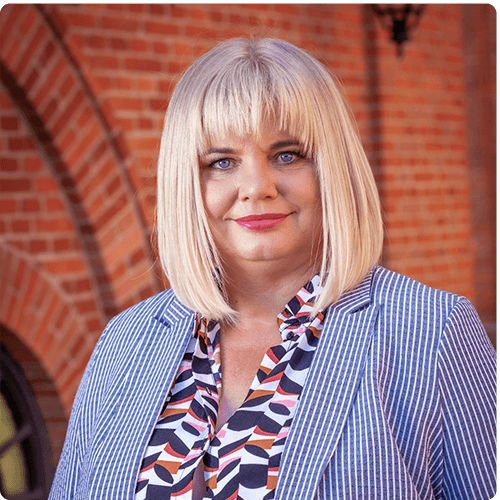 Ewa Świderska
Specjalista ds. Szkoleń Social Media i Marketingu Internetowego w branży nieruchomości. Swoje doświadczenie zawodowe buduje od ponad 20 lat. Pracowałam dla polskich i międzynarodowych Firm. Lata praktyki przyniosły mi rozległą wiedzę i umiejętności zarządzania projektami i sprzedażą. Zajmuje się przygotowywaniem i prowadzeniem szkoleń, opracowywaniem i wdrażaniem Strategii Marketingowych dla branży deweloperskiej. Jestem współtwórcą systemu dla branży nieruchomości DeveloPRO i DeveloCRM.W swojej codziennej pracy wykorzystuje najnowsze technologie i narzędzia.Prywatnie jestem miłośniczką gier planszowych oraz górskich wycieczek. Chętnie zgłębiam tajniki VR, coachingu oraz psychologii sprzedaży, korzystając przy tym ze wsparcia mentora – Mateusza Grzesiaka.
Krzysztof Krawczuk
Trener i konsultant, współtwórca platformy DeveloPro i systemu DeveloCRM zgodnego z RODO. Odpowiedzialny za wdrażanie strategi Marketingu Zintegrowanego w branży deweloperskiej w oparciu o MIX Marketing i hierarchię zachowań AIDAL. Posiadacz wszystkich Certyfikatów Google Partners.Od 2006r. doświadczenie zawodowe z zakresu Marketingu Zintegrowanego zdobywał w polskich i międzynarodowych koncernach, które zapewniło rozległą wiedzę na temat procesów biznesowych, efektywnego rozwoju i zabezpieczeń systemów informatycznych. Od 2011r specjalizuje się w tworzeniu strategii marketingowych i narzędzi dla branży deweloperskiej. Jako praktyk z wieloletnim doświadczeniem, z sukcesem wdrożył rozwiązania zwiększające efektywność marketingu i sprzedaży u kilkudziesięciu deweloperów. Uczestnik licznych szkoleń związanych z marketingiem, Mix Mental Arts, psychologią sprzedaży, a także rozwojem. Człowiek czynu, dla którego pozytywne myślenie stanowi główny motor działania. Osoba, dla której nie ma rzeczy niemożliwych, są tylko takie, którym należy nadać realny kształt i sukcesywnie pracować nad ich realizacją.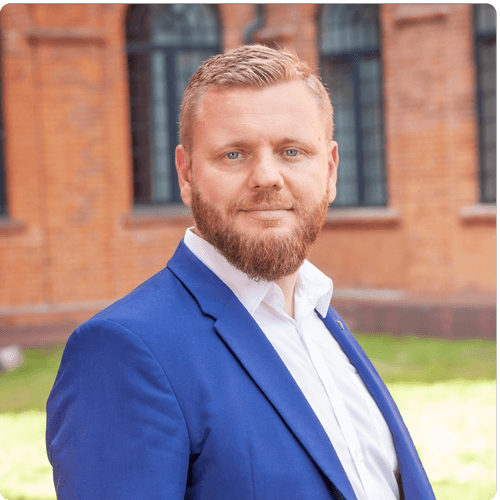 Methods and tools
used during Training for Developers Case studies
Detailed analysis of fascinating case studies and examples of tools implementation are efficient ways of consolidating knowledge gained during the training. Interactive presentations
Our specialists make sure that parts of the training are clear and orderly. With interactive presentations we can visualize everything that's important. Discussions
It is a great opportunity to share your experiences with other participants and discuss ideas for improving effectiveness of your campaigns. Workshop
When participants are engaged in the process, their learining and creativity increases. This is why our workshops evoke so much enthusiasm from the participants.
Training outline
Internet advertising – basic terms
Definitions of terms: SEM, SEO, PPC, conversion, goals of campaign
How people behave on the internet? What do they do? What do they click?
Shares of internet usage per device: smartphones, tablets, desktop computers
Defining target groups and personas
Creating marketing strategies based on marketing mix and AIDAL behavior hierarchy
Channel mix and tools for developers
Content marketing – how to increase leads even threefold
Event marketing – increasing role in real estate business
Video marketing – YouTube
Effective techniques for improving traffic on your website
Types of search engines and their advertising potential
Natural (organic) and commercial search results
Changes in Google AdWords and Google Ads
Google Ads basics: functions, advantages, opportunities and types of payments
Search network, Google advertising network, Google Partners Network
Types of advertisements and placements
How to capitalize on Google's opportunities in the real estate business. Google Ads and Google business card
How do search engine's algorithms work and their influence on designing websites and effective communication
Website as a massive sales tool – facts and myths. How to create a website which will double your sales and take care of UX (user experience)?
LinkedIn, Facebook and Instagram campaigns – practical methods of building effective campaigns.
Best practices of marketing communication. How to do it and which tools to use?
Channel mix shares in generating sales leads based on data from real estate business
Marketing Automation in real estate business
Marketing optimization. How to analyze data and which tools to use. Key Performance Indicators (Google Analytics, Google Search Console).
Marketing project, why do it and what you can gain.
Summary
Typology of internet users
Demographics and generations on the internet – what it means real estate business
The perfect client profile when selling real estate
SWOT strategic analysis in real estate
Introduction to Social Media
Facebook – how should your company profile look and entail in real estate
LinkedIn – how should your company profile look and entail in real estate
Starting/audit of social media profiles such as Funpage/Instragram/LinkedIn
Facebook/Instragram/LinkedIn apps – trends and statistics
Facebook/Instragram/LinkedIn communication – how to write to gain fans while selling a development
Engaging community – building engaging posts, advertising, ranges, analysis – when is the best time to post
Examples of engaging posts in real estate business
Creating Facebook groups
Role of video in real estate
Social media crisis – how to manage it
How to practically make use of novelties in Social Media
Social Media tools for creating graphics, video, stories
What people say about you? Tools for internet monitoring
How to start Facebook advertising – Facebook Ads for beginers
Creating ads using ads manager
How does Facebook advertising work – structure and functions
Choosing the right target group, advertising, and payment scheme
Advertising step-by-step: budgets, graphics, how to measure results
How to target advertising, i.e. Facebook's main competitive advantage
Examples of effective advertising
Facebook's Remarketing Pixel
Summary
References
what participants say about our training

Great training, full of inspiring solutions and useful information. Surprisingly high level, there were no questions too difficult for the trainers. I highly recommend DeveloPRO training. I can easily say one day was too short for so much information. Loads of useful information and tools.

I participated in the DeveloPRO training and it was superb. Lots of practical knowledge and additional info about statistics, which is my soft spot. Professionally organized (breaks, additional lunch, etc.). I highly recommend.

I recommend DeveloPRO training. It consisted of concentrated knowledge based on statistics and free tools for verifying effectiveness of campaigns and measuring conversion. Social media part with many practical tips to use immediately. I recommend!

Mega Pack of Highly Professional Knowledge. Thank you and I hope for long-term cooperation. Home Passion Nieruchomości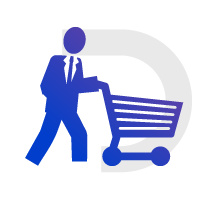 Purchase
Save a spot at a session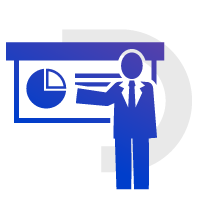 Training
You receive a huge pack of practical knowledge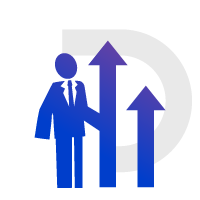 Implementation
Use the knowledge and skills from the training to increase effectiveness of your marketing and sales
Write us today!
We will let you know first, in advance, about the details of the training.
Filling in the form doesn't constitute signing up for the training.
790pln+VAT/person