Advertising for developers
Being a developer you know everything about real estate market and development. Do you know, however, what you could be doing to turn marketing into your most efficient tool for promoting your developments? If not, check out the DeveloPRO system for Developers DeveloPRO.
To elaborate on the thought of advertising for developers, we could say that it's a useful factor in sales of real estate development. Its main goal is to promote your business and attract potential buyers. We guarantee that with our advertising for developers your campaign will bring only positive results. In our offer you will find comprehensive marketing services, including interactive marketing. We provide communication strategy, graphic design, website creation and effective marketing campaigns. We are also ready to create positive image of your business and promote your diverse services. This is why you and other developers can count on our full support and technical support during and after commercialization.
To sum up, advertising for developers which we offer is extremely effective, which results in clients' content. What's more, we approach each project individually and modify our offer in order to meet expectations and needs.
get our offer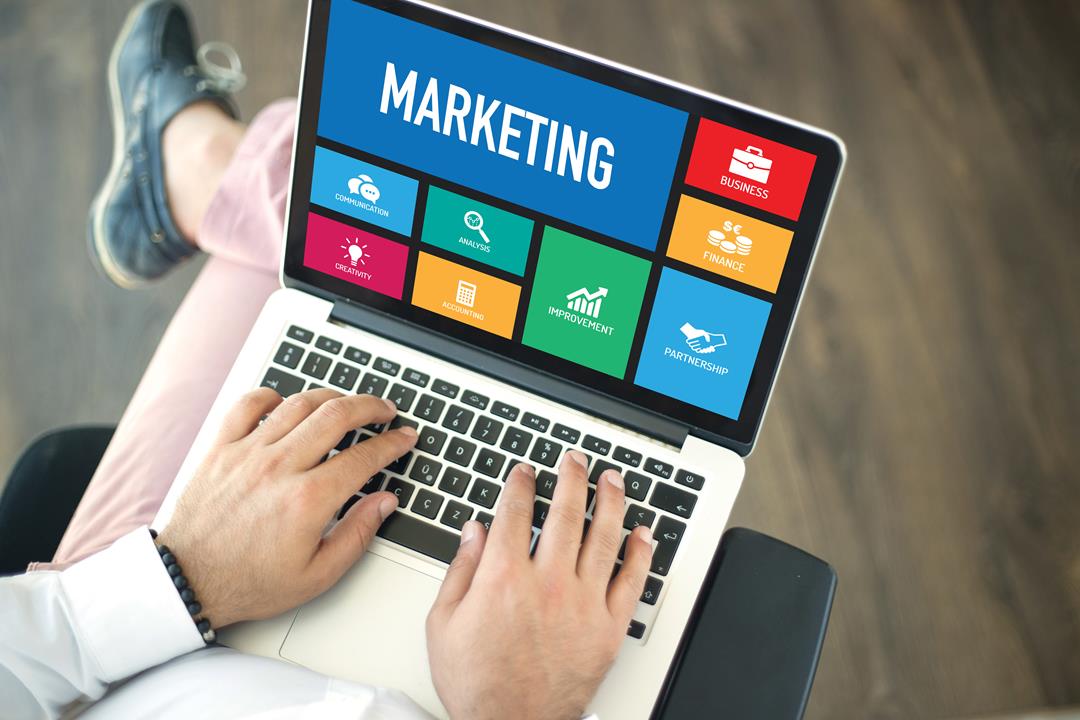 Marketing consulting
We are fully aware how important for every developer is having a reliable system which makes their marketing effective. Well-designed and executed promotional campaign is the key to success for effective sales of real esate developments. With them in mind we created an innovative solution, which allows to not only promote, but gain necessary information about the needs of potential clients. It is very useful for creating f.e. mailings,in which you include only information which interest your customer.
Marketing materials design
It is worth mentioning that best advertising reaches the widest range of potential customers. For this goal, nothing beats internet advertising and AdWords. Our specialists provide you with modern and functional websites, presentations and banners and execute comprehensive promotional activations.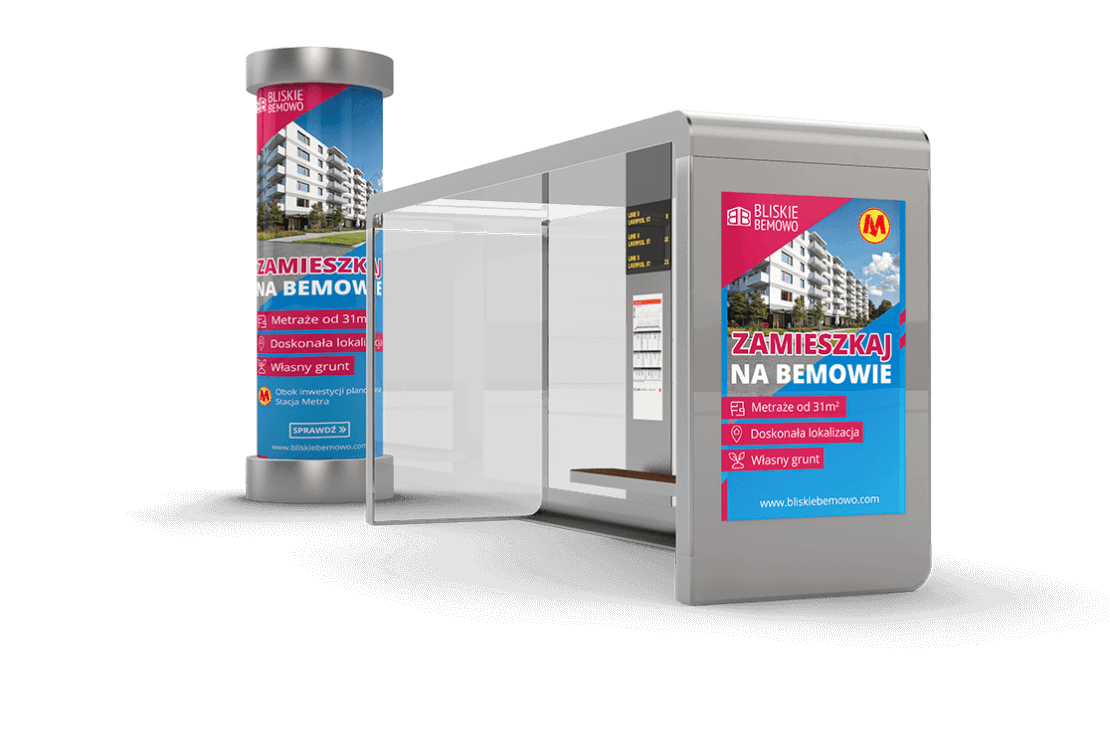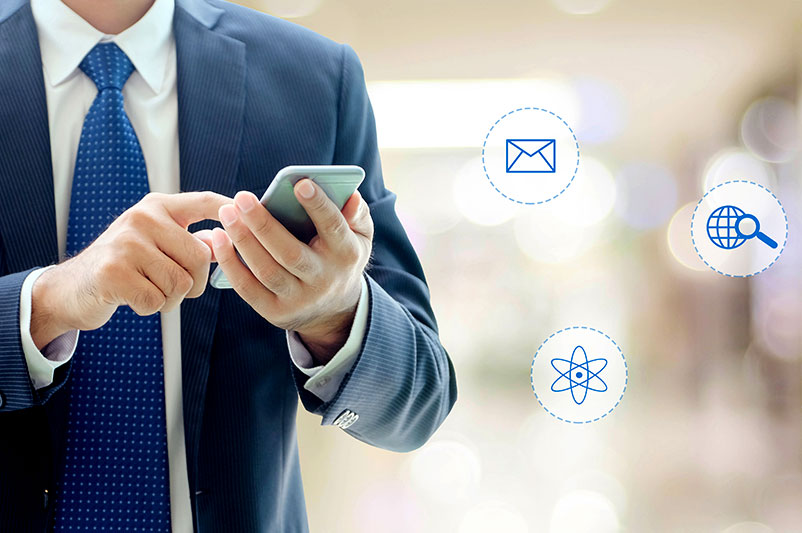 Comprehensive marketing service
Many years of experience, skills and knowledge allow us to provide you with system for developers which is built according to needs and scale of our clients and is based on innovative solutions and latest IT technologies.
Technical support
We would also like to point out the CRM Developer System, which was created for supporting our clients with effective client contacts management. What's more important, our solution provides effective support with realization of promotional campaigns in congruence with GDPR.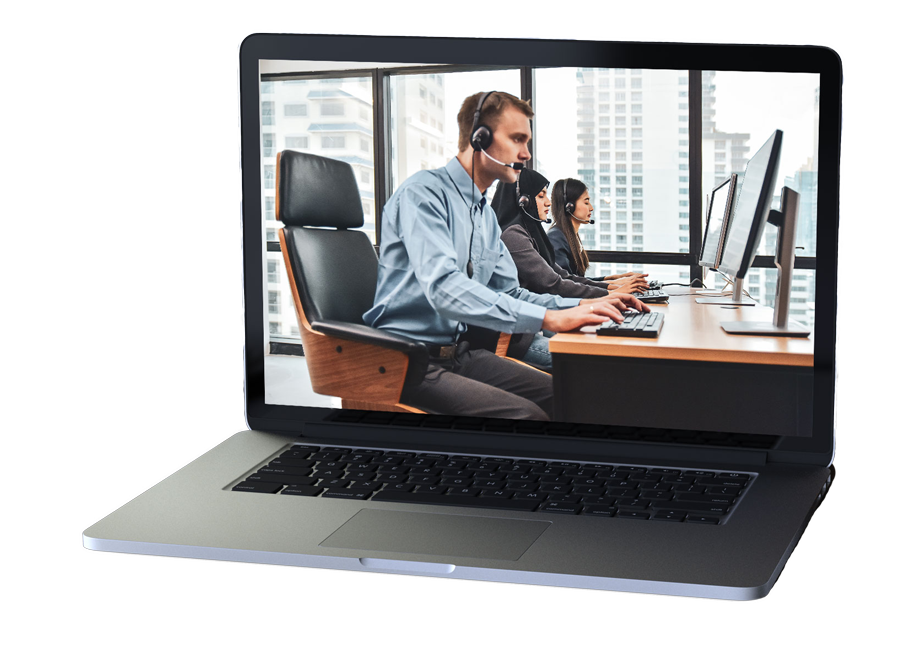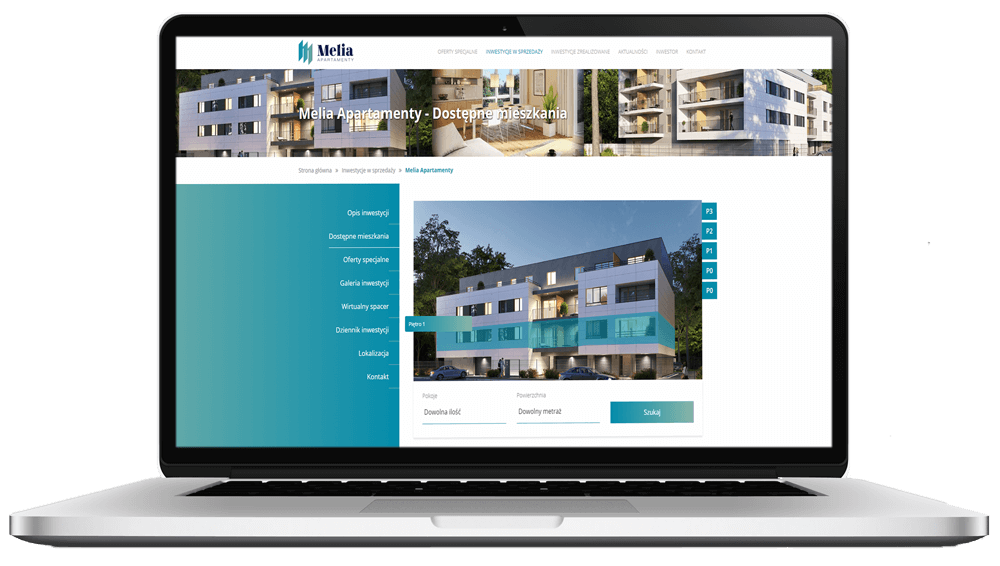 Real estate development website
Website for your development allows you to showcase it professionally to potential buyers within the region. Individualized graphic design will be memorable for your customers, and with our remarketing actions ads will reach them at the best possible moment to remind them about the possibility of purchasing apartments.
read more
User statistics
With expanded statistics system integrated with the development's website you can access all key info about users both from the region as well as from throughout the country. You can look into which apartments are most popular in search, which criteria they choose and how much time they spend on the website and what time most contact forms are sent.
read more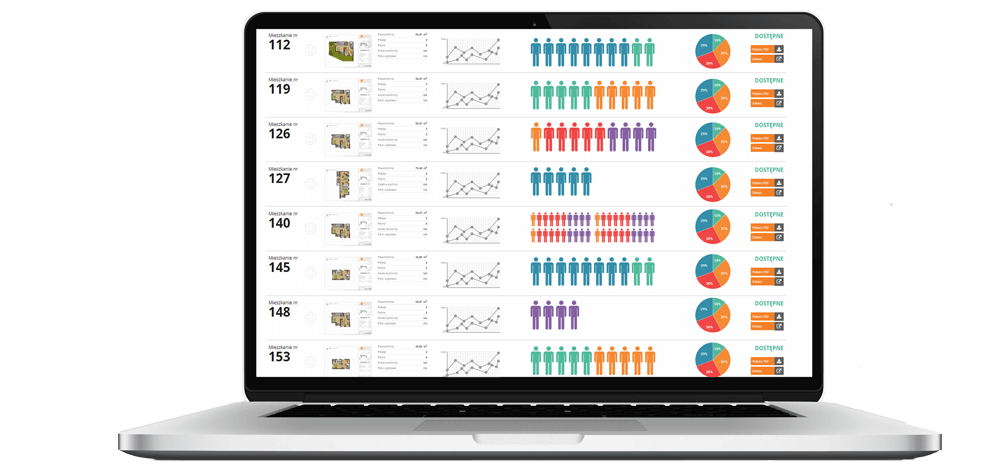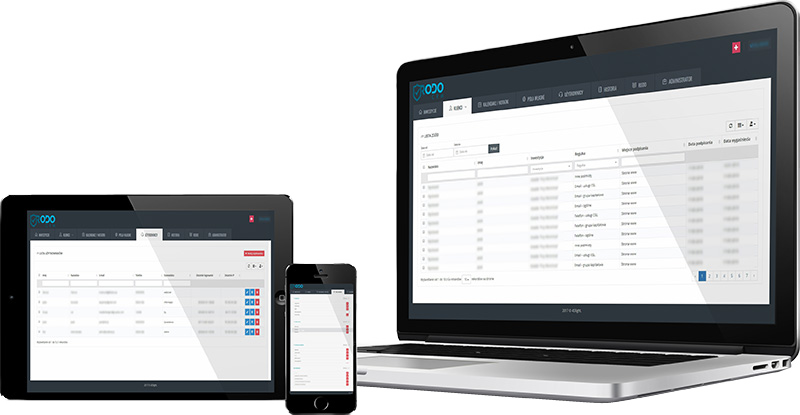 The CRM System
The CRM system developed by us allows simple and effective management of contacts and consents acquired in Wrocław and in the area. It reminds you automatically once a particular consent is to expire. Our system is congruent with new GDPR regulations.